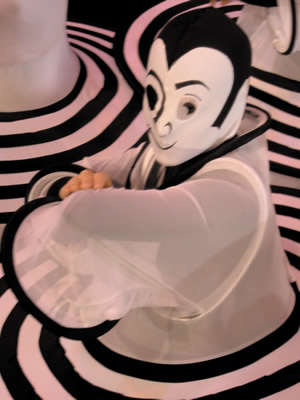 Many times in the past I've purchased
stuff
at one of the kid's school auctions and then never used it. Within one week of Gray's preschool auction I've successfully used 3 items. A beautiful necklace and earrings, Pokemon stuffed animals in the Easter baskets and 2 tickets to see Imago Theater's new ZooZoo. Waiting to be used are a laptop lunch box for Bryn (b-day gift), cute baby girl outfit (gift for friend) and an overnight and dinner at a downtown Portland Hotel and restaurant.
Sean and Gray used the
ZooZoo
tickets last night and it was reported that Gray giggled through the entire performance. Apparently, Imago Theater has combined the best of
Frogz
and
BigLittleThings
for ZooZoo. The kids give all 3 performances a big thumbs up.