WIZARD OF OZ
by L. Frank Baum
I have never read Wizard of Oz before. It was a fun story and the kids couldn't wait to hear more. I love the story of the flying monkeys (they really can be good) and Dorthy's shoes were originally silver. No joke! I recommend the abridged version published by Penguin Puffin Classics.
HARRY POTTER AND THE SORCERERS STONE
by JK Rowling
We listened to the book on the road trip down to California. Hunter loved it and started it over when it ended. I had fun catching all the little details that you get the second time around and the knowledge of everything that is to come for Harry and friends.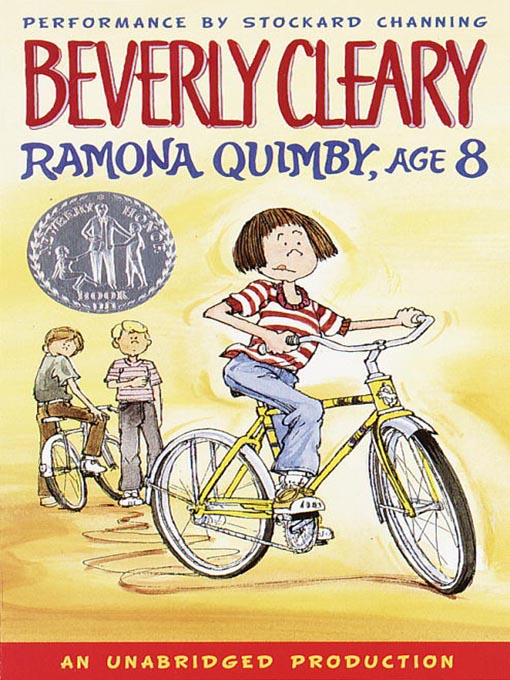 RAMONA QUIMBY
age 8

by Beverly Cleary
Who doesn't love Ramona. Her parents are struggling to make ends meet, she doesn't like going to her after school care, she thinks her teacher doesn't like her, she fights with her sister. She's so real. Beverly Clearly was a Portland girl and we live off of Klickitat Street so it was fun for the kids to hear references to streets nearby and Mt. Hood.
BONE
by Jeff Smith
Who knew that those three bone brothers could capture our entire family's attention. It's got humor for both kids and adults and enough drama to keep mom reading even when I'm
bone
tired. Kudos to
Jeff Smith!